O2Boost Oxygen Supplement
Regular price
$135.00 USD
Sale price
$99.50 USD
Unit price
per
Sale
Sold out
O2Boost
Oxygen Supplement is the only supplement packed with the breakthrough ingredient Ox66
®
- patent backed and scientifically proven. Take
O2Boost
as part of your daily routine or on demand as part of your checklist for energy, fitness, stamina, high altitude activity, and overall improved quality of life.
Vegan, Gluten Free, Non-GMO

Made in the USA
Tested for safety & effectiveness

For oral use only (Not for topical use)
Label & Ingredients

Supplement Facts

Serving size: 1 capsule

Servings per container: 30

Ingredients Amount per serving

Ox66® 25mg*

*Daily value not established

Other ingredients: MCC (microcrystalline cellulose), vegan capsule (cellulose).
Suggested Usage

Take 1-2 capsules with water up to 3 times daily. Can take with or without food; may interact as a very mild antacid.
Share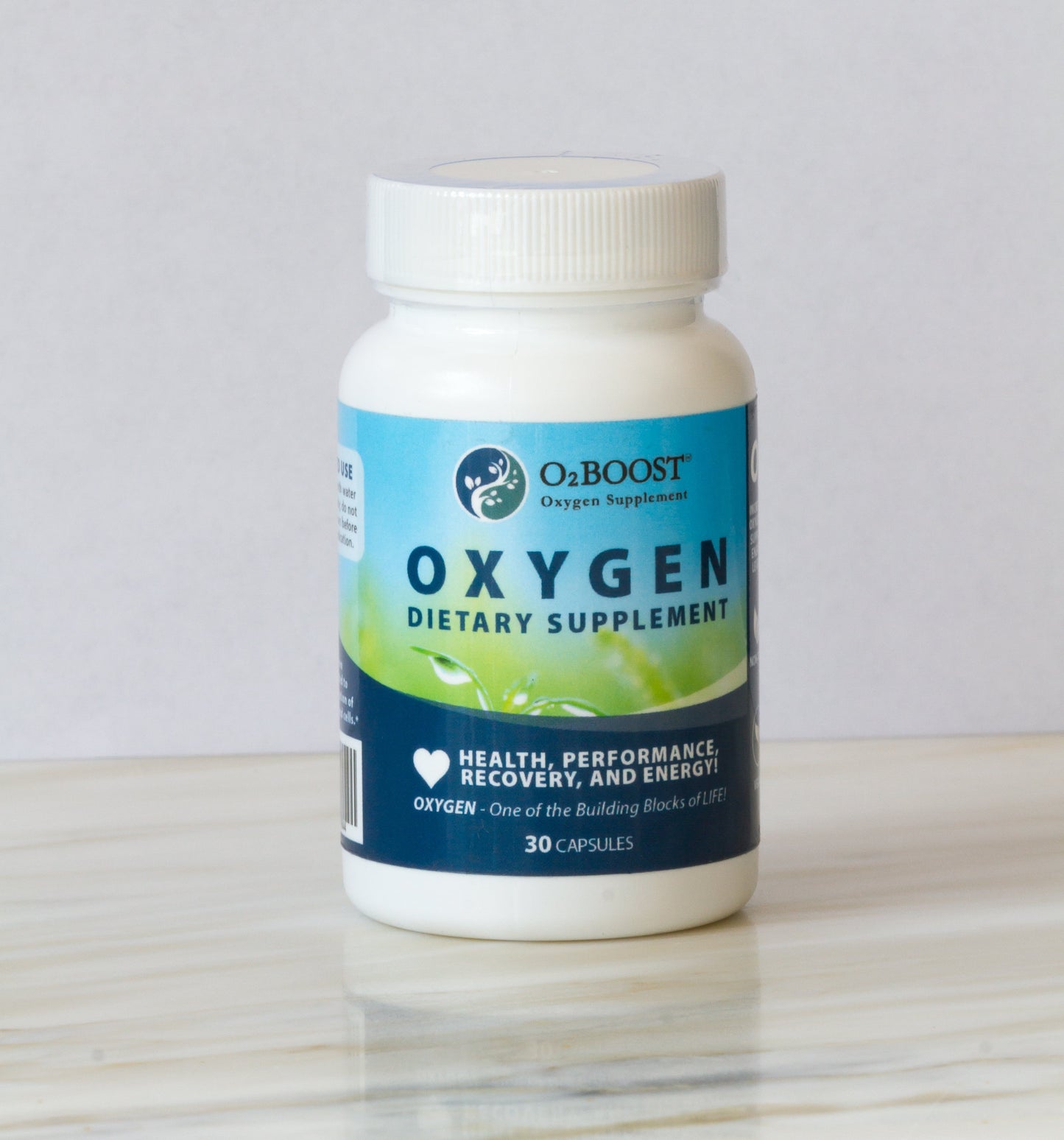 Gave me the boost that I needed
Exhausted at 3 pm and still have one more hour to go til quitting time. Re energized in less than 20 minutes. I use this product sparingly.
O2Boost and O2Skincare
I use the O2SkinCare spray on scraps, eczema, my face daily and my scalp since losing a lot of hair due to covid. I actually carry a bottle in my purse. I also use it on my Esthetics clients.
The O2Boost is amazing! I went to visit my Uncle who was in last stages of lung cancer and took some for him to try. He said he could breathe better a few minutes after taking it than he could with his oxygen. I used it when I had covid and it helped more than anything I tired. I also use it when I go hiking in high altitudes or do hard core workouts.
I highly recommend all the products!
1.2 yrs later
I took all of my 02 Boost order. I did not notice a change in my balance-eyesight, or brain function. I haven't reordered, but might give it another try. I had a stroke in December of 2020 and I took Hyperbaric oxygen treatments,which helped. I expected additional help from 02 Boost.
O2Boost Oxygen Supplement